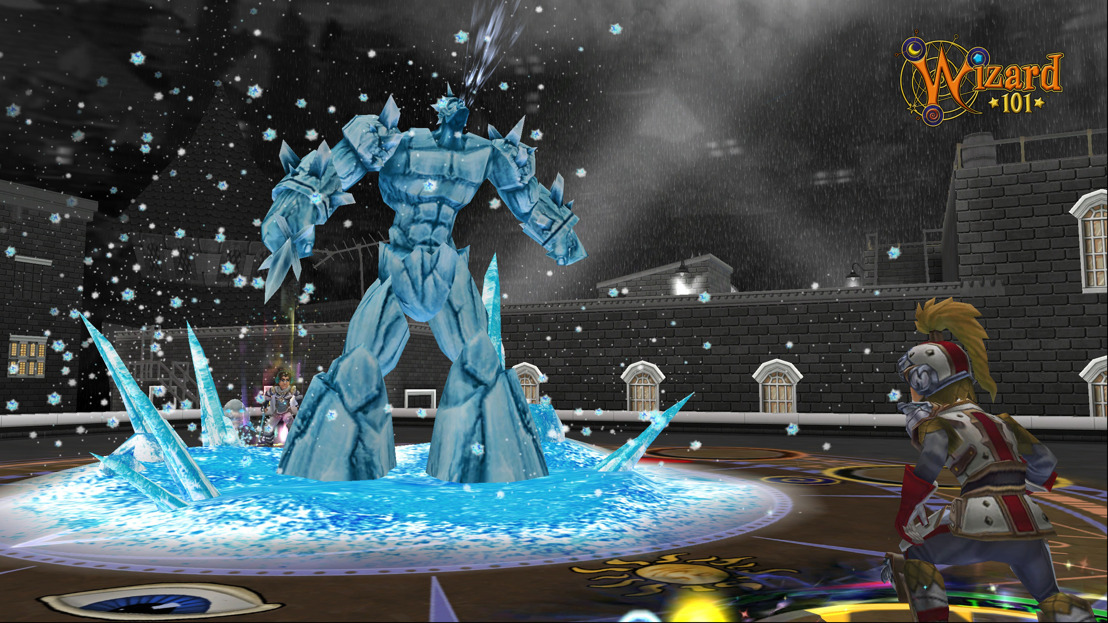 Wizard101 Launches New Season-based PvP System in its highly anticipated Spring Update
Hurling magical spells against other players has never been more fun than in Wizard101's new competitive PvP system
AUSTIN, Texas, Apr. 28, 2022 – KingsIsle Entertainment and gamigo invite players to ready their wands and prepare to duel in Wizard101's Spring Update. Starting today, US-based Wizards will experience a completely revamped season-based PVP system with new spells to make PvP a more approachable experience, different types of League play, and iconic rewards that will make daring to raise their wand against another player well worth it.
"Our community has been crucial in helping us to make so many positive changes in these updates, and now we can't wait to see our latest PvP efforts realized with the introduction of 5th Age PvP." said Ben Durbin, KingsIsle Design Lead.
Wizard101's Spring Update also introduces players to the game's Loyalty Program. In addition to all the normal benefits which come with optional game membership, including early access to game updates, KingsIsle wants to further recognize and reward its dedicated players. Players who retain membership for two or more months are given Loyalty Tokens which can be spent on special items in the in-game Loyalty Store.
"We are always looking for ways to make membership more meaningful and valuable, so we're adding the Loyalty program to reward our members month after month with new rewards." said Leah Ruben, KingsIsle Game Director
For the first time in 13 years of wizardly adventures, players will also be able to cast a selection of spells outside of combat for a variety of unique uses. Some of the new spells include ways to play mini games with a dice roll and rock/paper/scissors effects and setting a custom teleport to the destination of a Wizard's choosing.
KingsIsle is also introducing a new gauntlet that can be accessed from player castles. In the Unforgiven Dead Housing Gauntlet, battle the best warriors the Highlands have for the right to challenge the Boss, the Banrigh Sluagh and her army of the Unforgiven Dead. On top of great loot, the Slugfest Champion also earns the Stone Throne of Scones. Oh, and don't forget that pesky secret Boss, Grounds-Creeper Willie!
A complete overview of the Spring Update is posted at Wizard101.com.
---
About Wizard101
Featuring over four times as much content since it was first introduced in 2008, Wizard101 players keep coming back for engaging story-driven gameplay across 19 worlds, deep combat, pet systems, and passionate community. Over more than thirteen years, Wizard101 has continued to evolve and entertain almost sixty million players.
Wizard101 receives major updates on a regular basis in the spring, summer, and fall seasons. The game is available from Wizard101.com or on Steam.
About KingsIsle Entertainment
KingsIsle Entertainment, established in 2005, is a proven MMO hit-maker with 50+ million registered users across both our MMOs with vibrant and strong communities. Since its foundation, KingsIsle has devoted itself to family-friendly gameplay, and has built an audience that reaches from pre-tweens to their grandparents. Our award-winning game Wizard101 is currently in its 13th year and Pirate101 is in its ninth.
About gamigo group
The gamigo group is one of the leading publishers of online and mobile games in Europe and North America. The company's diverse game portfolio includes free-to-play titles such as ArcheAge, RIFT, Trove and Aura Kingdom, as well as the recently launched buy-to-play game ArcheAge: Unchained. Counting more than 400 employees, gamigo is one of the largest German companies in the gaming industry. Besides its 5 german locations in Hamburg (HQ), Berlin, Cologne, Münster, and Darmstadt, the gamigo group also has branches in Warsaw (Poland), Istanbul (Turkey), New York, Redwood City, Austin, Bellevue (US), and Seoul (South Korea). In addition to gamigo AG, the group includes the subsidiaries WildTangent, Aeria Games, Verve, and Mediakraft Networks as well as the brands Infernum, Intenium, Looki, and Poged. The company strives to grow not only organically, but also through acquisitions. Since 2013, it has made more than 25 acquisitions, including titles, gaming and technology companies as well as individual game assets.
gamigo Communications PR-Team, gamigo AG