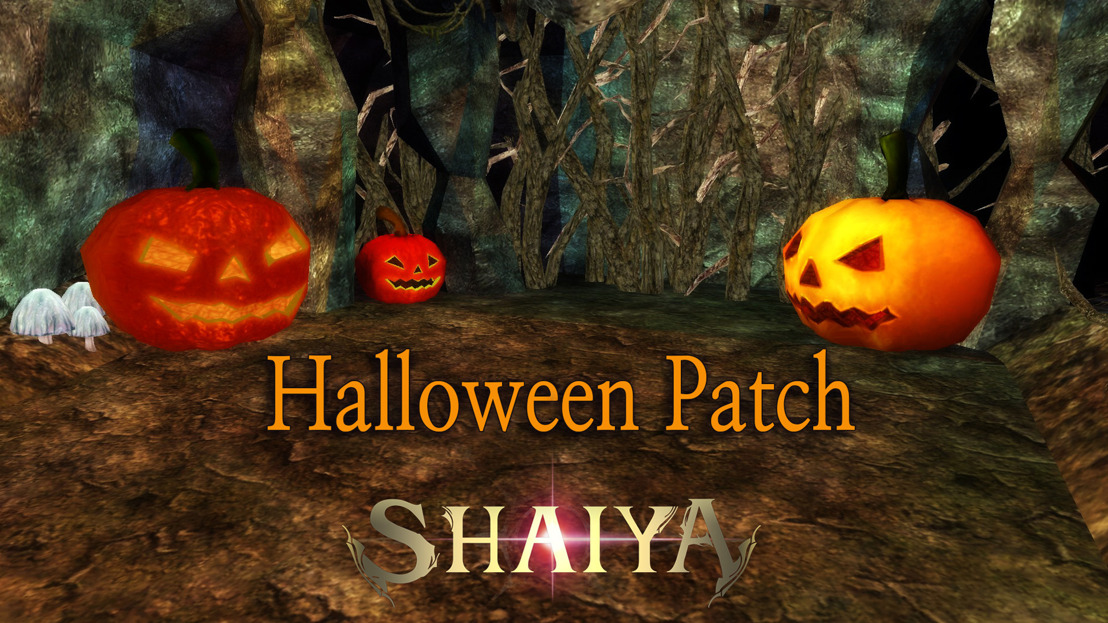 Media Alert: Shaiya invites Players to Experience 'Halloween and Arenas'
Hamburg, October 25, 2022 – gamigo announces that today fantasy MMOPRG Shaiya opens its doors to a new arena for PvP battles. And shouldn't this offer enough excitement, then it's also scary time in the new Halloween event.
The latest update offers the following:
Halloween: Players will realize the spooky season has arrived when they learn that zombies and ghosts haunt several PvP maps. To deal with this supernatural infestation, they can go on quests and collect items by battling monsters and their bosses. ​ These items can then be used to craft 'The Ignored Squire' wings, the 'The Fat Torturer' pet and the Rune of Transformation pet 'Snarler', all of these not available before.
​Players should also remember to check out Boltagate because a new dungeon has appeared there filled with increasingly powerful monsters that present a whole new challenge.
Arenas: With the introduction of a new PvP system, matchmaking will now let groups of four players pit themselves against each other. Combatants will compete in a shiny new arena with different instances to earn points. The points achieved will be added up and show the team's proficiency in a special ranking.
For more information on Shaiya, please visit the following links:
---
About gamigo group
The gamigo group is one of the leading publishers of online and mobile games in Europe and North America. The group's diverse game portfolio includes free-to-play titles such as Fiesta Online, Trove and Aura Kingdom and mobile games like Fantasy Town and Heroes of Twilight. Counting more than 400 employees, gamigo group is one of the largest players in the gaming industry. Besides its German locations in Hamburg (HQ), Berlin and Darmstadt, the gamigo group also has branches in Austin and Bellevue (US), and in Seoul (South Korea). In addition to gamigo AG, the group includes the subsidiaries gamigo Inc. operating as "WildTangent", gamigo US Inc., gamigo Publishing GmbH and KingsIsle Entertainment, Inc. The gamigo group strives to grow organically as well as through acquisitions. Since 2013, it has made more than 25 acquisitions, including titles, gaming and technology companies as well as individual game assets. The gamigo group is part of Media and Games Invest (MGI). Learn more about gamigo group at https://corporate.gamigo.com/. Learn more about MGI at https://mgi-se.com/.
gamigo Communications PR-Team, gamigo AG