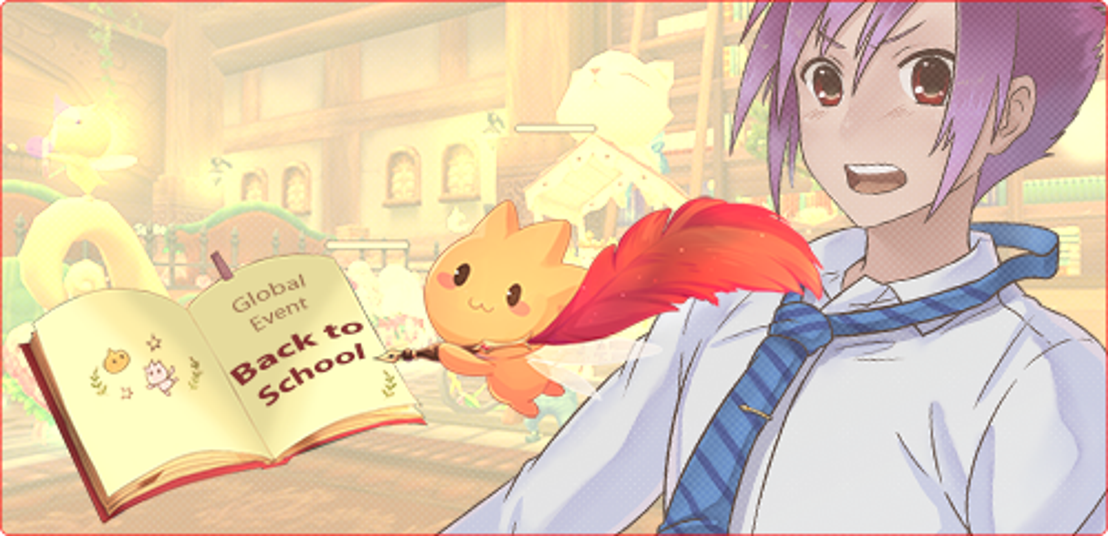 Media Alert: Grand Fantasia Patch 34.2 Bids Summer a Fond Farewell with Plenty of in-game Events
Hamburg, August 26th, 2021 – gamigo is disappointed to remind Grand Fantasia players that summer is coming to an end, but that doesn't mean the fun has to stop! Today, Patch 34.2 brings a number of exciting end-of-the-season events that has players helping others fight their inner demons to finish their homework, fighting off the undead, and earning fortune bags filled with plenty of goodies.
The special events featured in Grand Fantasia's Patch 34.2 include:
School Season Event: Players level 15 and above can journey to the Steam Mine in Jale to help Demont Yaess fight off their inner demon to successfully finish their homework across 3 quests
Coin Recycle: Head on over to Kaslow because Chairman Sting is giving players the chance to purchase three different special currencies, which can be exchanged for 9 different fortune bags
Stop the Undead: At 7PM (sever time), players level 15 and above can join the Place of Resurrection map to stop an evil necromancer from causing any more havoc
Daily Rewards: Players will be given the opportunity to earn a missed daily reward by using the Time-Slip Crystal
For more information, please visit the Grand Fantasia website.