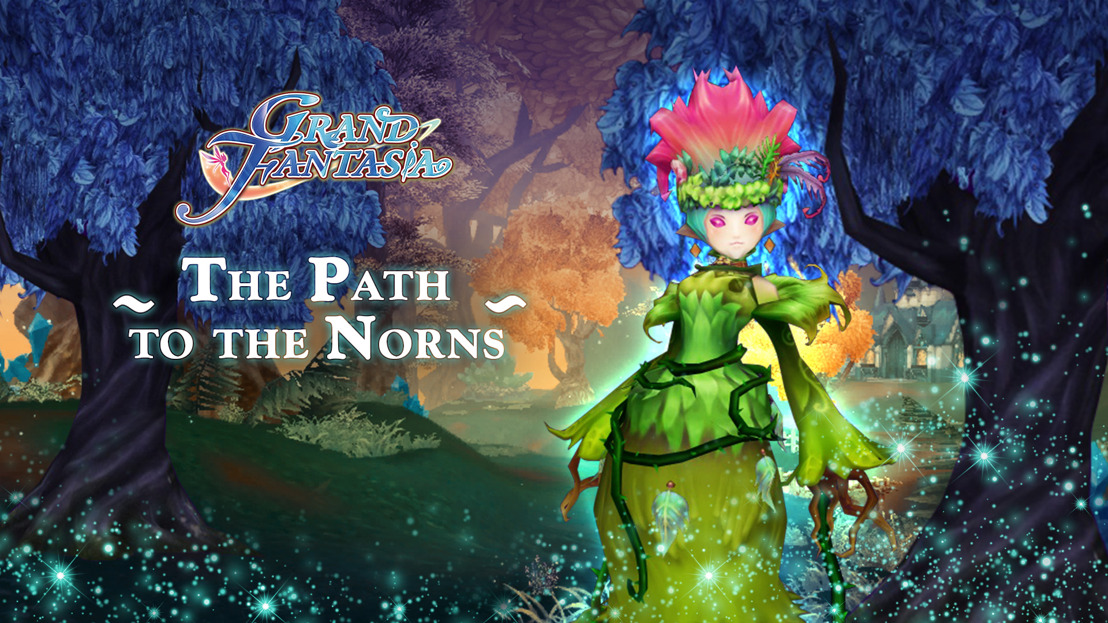 Media Alert: Follow the thread of fate in The Path to the Norns patch for Grand Fantasia
Hamburg, July 11, 2022 – gamigo invites all adventure-loving Sprite Messengers to grab their weapons and tackle formidable dungeons in "The Path to the Norns" patch for Grand Fantasia.
The following adventures await all Messengers:
Guild Dungeon: Click on the guild interface to open the Guild Dungeon – Yggdrasil to start it and enter the dungeon. Fight against the monsters for a chance to receive glorious prizes!
Quill Expansion: Follow the second Thread to the new Quill Expansion to the Quill Library and receive new books!
The Darkened Taro King Descends: The Tarot Kings seem to have grown stronger, but the chance of getting Tarot equipment-related items has doubled! Face the Chosen Dark Taro King and defeat the monster to obtain a Rare Achievement.
Legendary Anniversary Celebration: It's celebration time! We have prepared four small challenges that will give you the chance to obtain statuses, skills and Mystery Bags.
Enchantment Update: From now on, when gold-quality cloaks are enchanted, they will receive between 1 and 5 enchantments. Some are new and can help resist malus, such as silence!
Items: A special item has been added to the alchemy page, and all items in the column can be obtained by refining this item during alchemy.
For more information, please visit the following links:
About gamigo group
The gamigo group is one of the leading publishers of online and mobile games in Europe and North America. The group's diverse game portfolio includes free-to-play titles such as Fiesta Online, Trove and Aura Kingdom and mobile games like Fantasy Town and Heroes of Twilight. Counting more than 400 employees, gamigo group is one of the largest players in the gaming industry. Besides its German locations in Hamburg (HQ), Berlin and Darmstadt, the gamigo group also has branches in Austin and Bellevue (US), and in Seoul (South Korea). In addition to gamigo AG, the group includes the subsidiaries gamigo Inc. operating as "WildTangent", gamigo US Inc., gamigo Publishing GmbH and KingsIsle Entertainment, Inc. The gamigo group strives to grow organically as well as through acquisitions. Since 2013, it has made more than 25 acquisitions, including titles, gaming and technology companies as well as individual game assets. The gamigo group is part of Media and Games Invest (MGI). Learn more about gamigo group at https://corporate.gamigo.com/. Learn more about MGI at https://mgi-se.com/.
gamigo Communications PR-Team, gamigo AG