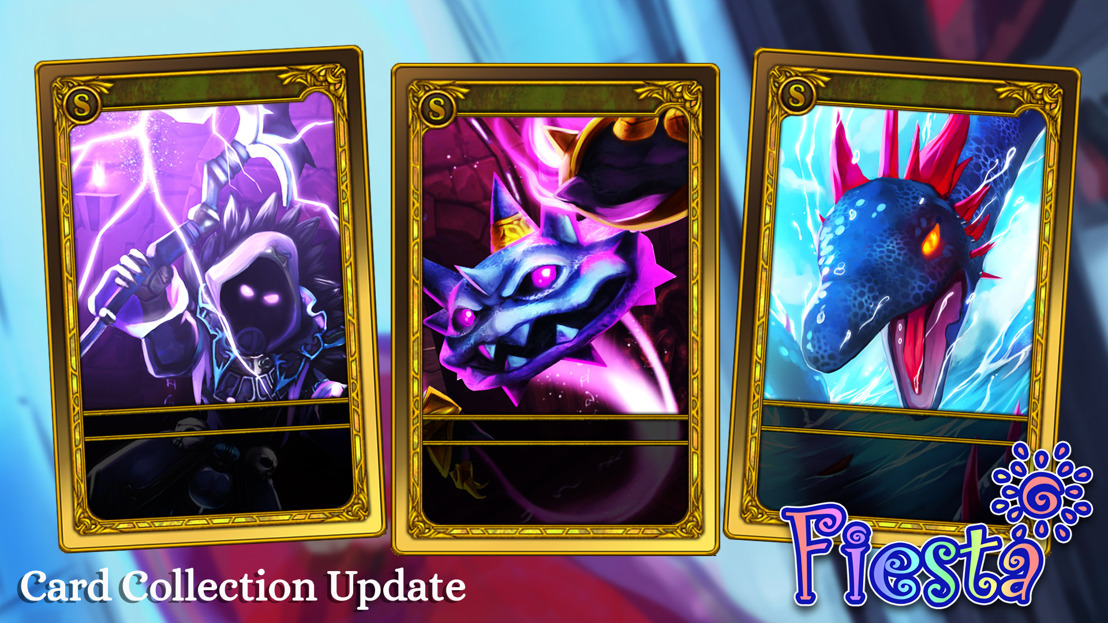 Media Alert: Fiesta Online's Card Collection receives a major update
Hamburg, October 13, 2022 – gamigo is proud to introduce to its players a major update for the Card Collection System of anime MMO Fiesta Online which brings it up to date to better reflect the current in-game content.
The Card Collection System is an in-game system where players can collect various cards dropped by vanquished monsters. The cards differ from each other according to ranks and the number of stars.
For successfully collecting cards, players are rewarded with items. The rewards vary depending on the cards and the number of cards registered by the player. Some of the cards can also unlock different titles. As long as the cards weren't added to the player's collection after having been dropped by the defeated monsters, they can be traded with other players.
More than 60 new cards have been added to the game along with additional rewards and new titles that offer stat bonuses and effects. Can you find them all and get the new fiery Phoenix set?
The new cards include illustrations that are completely new to the game. So you'd better check out the card collections of your peers right now! And to all the collectors out there, it's time to get your game on!
For more information on Fiesta Online, please visit the following links:
---
About gamigo group
The gamigo group is one of the leading publishers of online and mobile games in Europe and North America. The group's diverse game portfolio includes free-to-play titles such as Fiesta Online, Trove and Aura Kingdom and mobile games like Fantasy Town and Heroes of Twilight. Counting more than 400 employees, gamigo group is one of the largest players in the gaming industry. Besides its German locations in Hamburg (HQ), Berlin and Darmstadt, the gamigo group also has branches in Austin and Bellevue (US), and in Seoul (South Korea). In addition to gamigo AG, the group includes the subsidiaries gamigo Inc. operating as "WildTangent", gamigo US Inc., gamigo Publishing GmbH and KingsIsle Entertainment, Inc. The gamigo group strives to grow organically as well as through acquisitions. Since 2013, it has made more than 25 acquisitions, including titles, gaming and technology companies as well as individual game assets. The gamigo group is part of Media and Games Invest (MGI). Learn more about gamigo group at https://corporate.gamigo.com/. Learn more about MGI at https://mgi-se.com/.
gamigo Communications PR-Team, gamigo AG