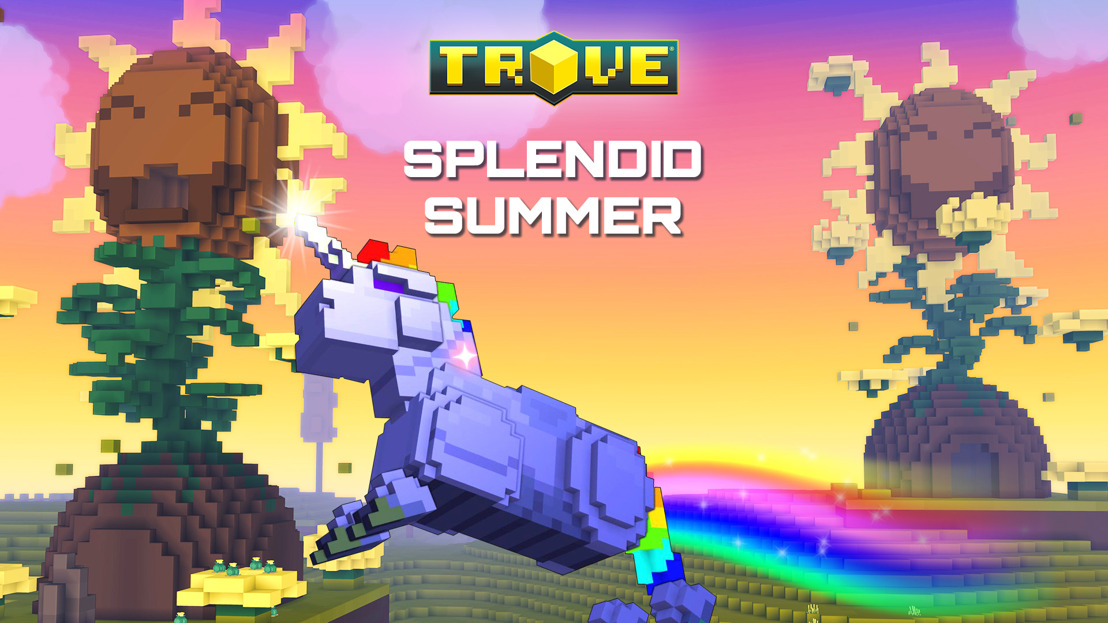 Media Alert: A Splendid Summer Awaits You in Trove Starting Today
New rewards, quests, and the return of Sir Dapper Duckington highlight Trove's latest seasonal event!
Hamburg, June 14, 2022 – gamigo is proud to announce the sunny season has returned to its popular voxel-based MMO, Trove, with the launch of its Splendid Summer event that offers brand-new rewards including plenty of pineapple-themed procurements, new mounts, skins, and allies.
Starting today, Trovians can talk to Grand Marshal Qubesly in the colorful Hub to receive a Splendid Summer quest that rewards them with Valor Coins. These coins can then be turned in for summer-themed skins for weapons of each type, two new mounts, two new allies, and a new Dino Tamer Skin. Valor Coins can also be redeemed for returning prideful prizes, including the Beloved Bovine pet, and Valiant Ali Corn mount, and Progressive Pride banners.
The Splendid Summer in-game event begins today and lasts until June 27, 2022.
For more information, please visit the following links:
---
About gamigo group
The gamigo group is one of the leading publishers of online and mobile games in Europe and North America. The company's diverse game portfolio includes free-to-play titles such as ArcheAge, RIFT, Trove and Aura Kingdom, as well as the recently launched buy-to-play game ArcheAge: Unchained. Counting more than 400 employees, gamigo is one of the largest German companies in the gaming industry. Besides its 5 german locations in Hamburg (HQ), Berlin, Cologne, Münster, and Darmstadt, the gamigo group also has branches in Warsaw (Poland), Istanbul (Turkey), New York, Redwood City, Austin, Bellevue (US), and Seoul (South Korea). In addition to gamigo AG, the group includes the subsidiaries WildTangent, Aeria Games, Verve, and Mediakraft Networks as well as the brands Infernum, Intenium, Looki, and Poged. The company strives to grow not only organically, but also through acquisitions. Since 2013, it has made more than 25 acquisitions, including titles, gaming and technology companies as well as individual game assets.
gamigo Communications PR-Team, gamigo AG