gamigo is cooperating with spring's biggest Influencer!
gamigo literally pulls a rabbit out of their hat - the game-publisher is working closely with the most influential Easter VIP.
Hamburg, April 17, 2019 – gamigo, one of the leading f2p online game publishers, is excited to announce that this spring, they are once again working together with the Easter bunny. Proving his genius once again, gamigo's long-eared friend pulled out all the stops, bringing the following Easter specials to the gamigo games:
Even heroes need a break occasionally. In Echo of Soul – Kingdom, players can collect painted eggs and get great rewards in return. Until April 23rd players can attend colorful Mount Parades in Trove and gather bonus Mount Talismans.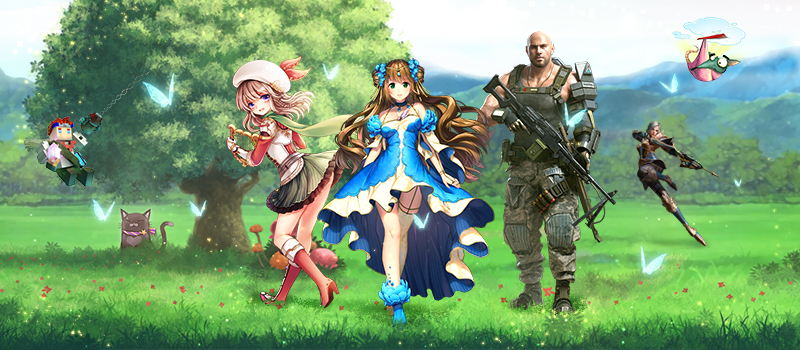 During the Easter season this year, players find themselves facing off in an action-packed Spring Race in ArcheAge. After selecting one of two daring vehicles they can navigate their way around traps to find the holy Daru Priests. Their goal is to receive the symbolic blessings of each Priest and celebrate their achievements by trading their Spring Race Tokens for various rewards. Fiesta Online offers a special Kingdom Quest, in which players have to protect precious golden eggs from vicious monsters and collect Easter eggs which can be exchanged for exclusive rewards.
Last Chaos offers engaging events, in which players can go on an egg hunt throughout the lands of Iris and Ascadia. The different eggs offer valuable rewards or can be used to fulfill the Easter quest series. In Aura Kingdom, players have the chance to win an Eidolon. Using special Easter coins, they can purchase Eidolon eggs from which endearing Eidolons can hatch. And the Community Managers are preparing various events where players will have to find bunnies and eggs all around Azuria!
Desert Operations celebrates Easter on Facebook and In-game. During the Easter week, community members can participate in multiple Facebook minigames and win exquisite diamonds. In a raging sandstorm, generals can take part in a challenging Easter Event. Easter is also around the corner in Ironsight. Players can hunt for eggs on Discord, Social Media and in the forums, and get amazing rewards in return.