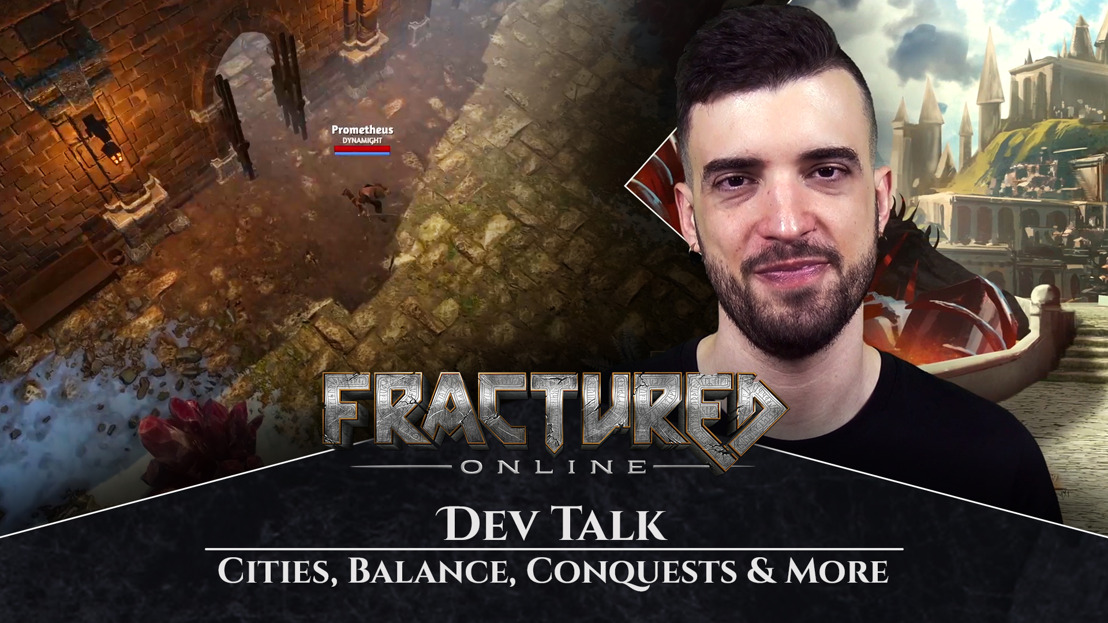 Fractured Online Dev Talk Series: Cities, Balance, Conquests & More
Hamburg, August 12, 2022 – The first truly dynamic isometric open-world MMORPG Fractured Online from gamigo and Dynamight Studios continues to evolve. In this Dev Talk, Dynamight Studios CEO and Co-Founder Jacopo Pietro Gallelli gives players an update on how much has changed in the game from mid-Spring to mid-Summer.
The dev discussion runs the gamut of covering various improvements to player-built cities, the cost associated with forging in a city that players are not a citizen of, and the return of city conquests after receiving a lot of helpful feedback from the community. Additional quality of life changes are also discussed in the dev discussion video.
For more information on Fractured Online, please visit the following link: https://linktr.ee/FracturedOnline
---
About Dynamight Studios
Dynamight Studios is an independent videogame development startup based in Milan, Italy.
Our mission is to innovate the world of Sandbox MMOs by opening it up to audiences that have been cut off from what we believe is the most exciting online game genre out there - and one with exceptional growth perspectives, too.
As of today, we are a team of 8 full-time employees (and full-time geeks) and 2 freelancers, all focused on the development of Fractured, our flagship product through which we hope to make our dream your reality.
About gamigo group
The gamigo group is one of the leading publishers of online and mobile games in Europe and North America. The group's diverse game portfolio includes free-to-play titles such as Fiesta Online, Trove and Aura Kingdom and mobile games like Fantasy Town and Heroes of Twilight. Counting more than 400 employees, gamigo group is one of the largest players in the gaming industry. Besides its German locations in Hamburg (HQ), Berlin and Darmstadt, the gamigo group also has branches in Austin and Bellevue (US), and in Seoul (South Korea). In addition to gamigo AG, the group includes the subsidiaries gamigo Inc. operating as "WildTangent", gamigo US Inc., gamigo Publishing GmbH and KingsIsle Entertainment, Inc. The gamigo group strives to grow organically as well as through acquisitions. Since 2013, it has made more than 25 acquisitions, including titles, gaming and technology companies as well as individual game assets. The gamigo group is part of Media and Games Invest (MGI). Learn more about gamigo group at https://corporate.gamigo.com/. Learn more about MGI at https://mgi-se.com/.
gamigo Communications PR-Team, gamigo AG